FOR IMMEDIATE RELEASE

PRESS CONTACT: John S. Shore

Shore Public Relations

214-352-5111/ jshore@shorepr.com

Click here to go back to list of Memnosyne PR Media Inquiries Press Releases And Past Articles!

MEMNOSYNE FOUNDATION PRESENTS

BEST-SELLING AUTHOR JOHN PERKINS

DALLAS – (November 1, 2008) Two-time New York Times best-selling author John Perkins will be in Dallas for two events, on December 3rd and 4th, 2008. Perkins will discuss two of his books, Confessions of an Economic Hitman, and The Secret History of the American Empire, an expose about the unethical conduct of many American businesses abroad and how the poor are often exploited for their natural resources, during the December 3 event, which takes place at the University of Texas Dallas, Conference Center Auditorium at 7 pm. An opportunity for more intimate dialogue will also be available on December 4th at a luncheon, at the Hilton Anatole Hotel at 12 pm, where Perkins will share his knowledge and commitment to establishing a peaceful world.
    Tickets for the evening event are $25.00 in advance, or $30.00 at the door, and tickets for the luncheon, which has limited seating, are $125 and are available by calling Sandra Dingler (214) 363-9366, or Sandra@partyservicedallas.com
Proceeds from both events will benefit a new collaborative effort between The Memnosyne Foundation and DreamChange who are designing an educational outreach program that will serve to educate both people in Third World countries, and indigenous people around the world, about the type of tactics "economic hitmen" have historically and currently use to take advantage of their natural resources.

    Perkins, the celebrated speaker, has experience in four different fields:  as an economic hit man (EHM); as the CEO of a successful alternative energy company, who was rewarded for not disclosing his EHM past; as an expert on indigenous cultures and shamanism; and as a sought after teacher and writer who used this expertise to promote ecology and sustainability. Although in the beginning of his career as a writer, John Perkins honored his vow of silence about his life as an EHM, it has been his role as a writer who, in telling the real-life story about his extraordinary dealings as an EHM, has exposed the world of international intrigue and corruption that is turning the United States into a global empire despised by increasing numbers of people around the planet. John Perkins' message is a strong one calling for individuals to take responsibility for informing themselves of these companies' actions and is known to inspire others through his own knowledge and dedication towards a vision of positive ethical world change that must first start within. 

    Co-Founder/President of The Memnosyne Foundation, Mary Ann Thompson-Frenk, states, "As The Memnosyne Foundation's vision is one of helping the diverse people of the world to consciously encourage an evolution for themselves and for future generations by helping them to interact responsibly in a society where globalization is the new reality, we have been passionate about how economics, ecology and ethics are intimately linked. This past year we successfully launched our first annual conference on Social Responsible Investing where we focused on informing the consumer and investor; but we recognize that an equally vital part of this equation is informing the most vulnerable communities about the unethical tactics that are often used to take advantage of them. It's for this reason that we (Memnosyne Foundation) are so excited to work with John Perkins and his non-profit, "DreamChange" towards the creation of an educational outreach program that will help the leaders in poor and/or indigenous communities be better able to protect their people's natural resources, human rights, the environment in which they live, and therefore their communities' welfare."
ABOUT THE MEMNOSYNE FOUNDATION:

    The Memnosyne Foundation is a Dallas-based non-profit organization founded by Mary Ann Thompson-Frenk and her husband, Joshua Frenk in order to help the diverse people of the world consciously encourage an evolution for themselves and for future generations.  The Mission of The Memnosyne Foundation is to provide mankind with the means to encourage positive, peaceful global collaboration in all areas of knowledge. This is being achieved by ongoing global programs, via a Virtual Campus and via the creation of The Memnosyne Campus For Humanity which will be built in Dallas, Texas.
ABOUT DREAMCHANGE:

DreamChange is a world wide grass roots movement of people from diverse cultures and backgrounds dedicated to shifting consciousness and promoting sustainable lifestyles for the individual and global community. The objective of inspiring earth-honoring changes in consciousness is accomplished through programs that educate and foster environmental and social balance.

PRESS CONTACT: 

John S. Shore

Shore Public Relations

Dallas, Texas

214-352-5111, direct

214-738-1516, cell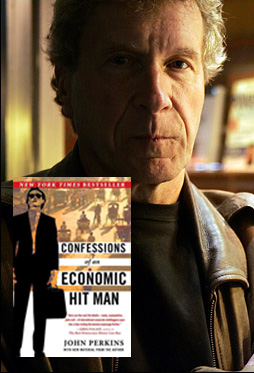 Click here to view old press releases.